The CF-HY2004GV-SFP switch is a new generation of weakly three-layer network managed industrial switch independently developed by CF FIBERLINK. Suitable for large-scale projects such as power grids, chemicals, and petroleum. Its biggest advantages are high sensitivity, self-healing, and fast convergence time.
This switch has high-end management functions, supporting 4K VLANs, port mirroring, port isolation, loop detection, and more. It can meet the needs of wired terminal access and security monitoring scenarios.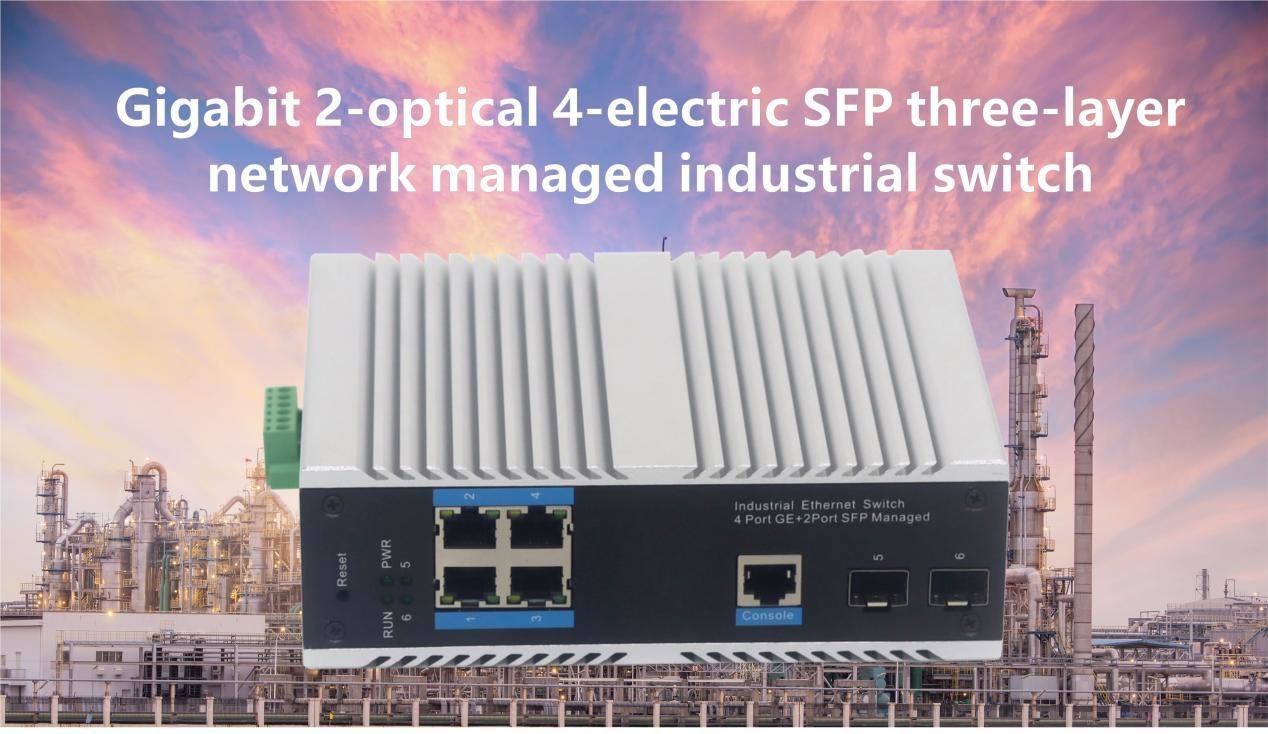 This switch shell is made of industrial grade aluminum alloy, with 2 Gigabit SFP optical ports and 4 10/100/V1000Base-T Ethernet adaptive ports. The switching capacity is 12Gbps, and the packet forwarding rate is 8.93Mpps; Non blocking architecture, rich and mature two-layer protocols.

Supports static routing protocols
Supports the ERPS ring network protocol
Support 4K VLANs, 6KV lightning protection, external power adapter: 12V/1.5A.

The advantages of a managed switch with its own ring network
Traditional switches are point-to-point applications, installed at both ends of the optical fiber. This switch supports ring networks and comes with 2 optical ports, which have self-healing function and can provide protection. When any node on the link fails, it can choose other routes to communicate with the center to ensure the normal communication of faultless nodes.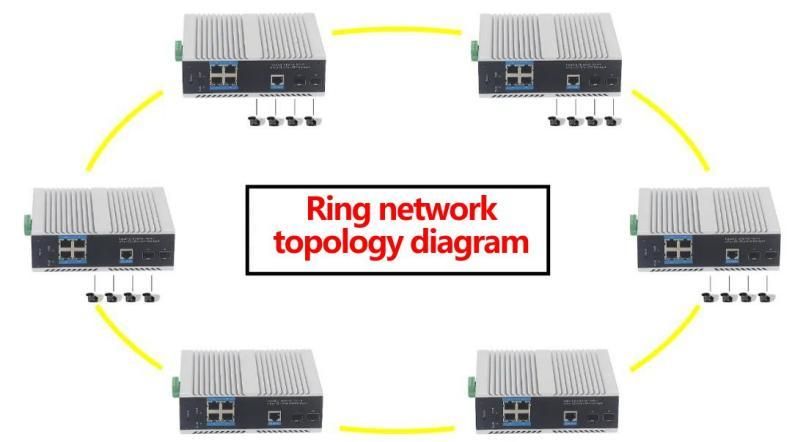 This switch can operate in a wide temperature range without fear of harsh environments, is resistant to cold and heat, and meets the working environment of -40 ° C to -85 ° C, and can operate stably for a long time in harsh environments. IP40 protective casing, industrial lightning protection of 6KV, making equipment safer. Has strong anti-interference ability, avoids double lightning protection of circuit voltage, surge, induced lightning strike power supply, and network port, and is not afraid of surge and lightning caused by thunderstorm weather.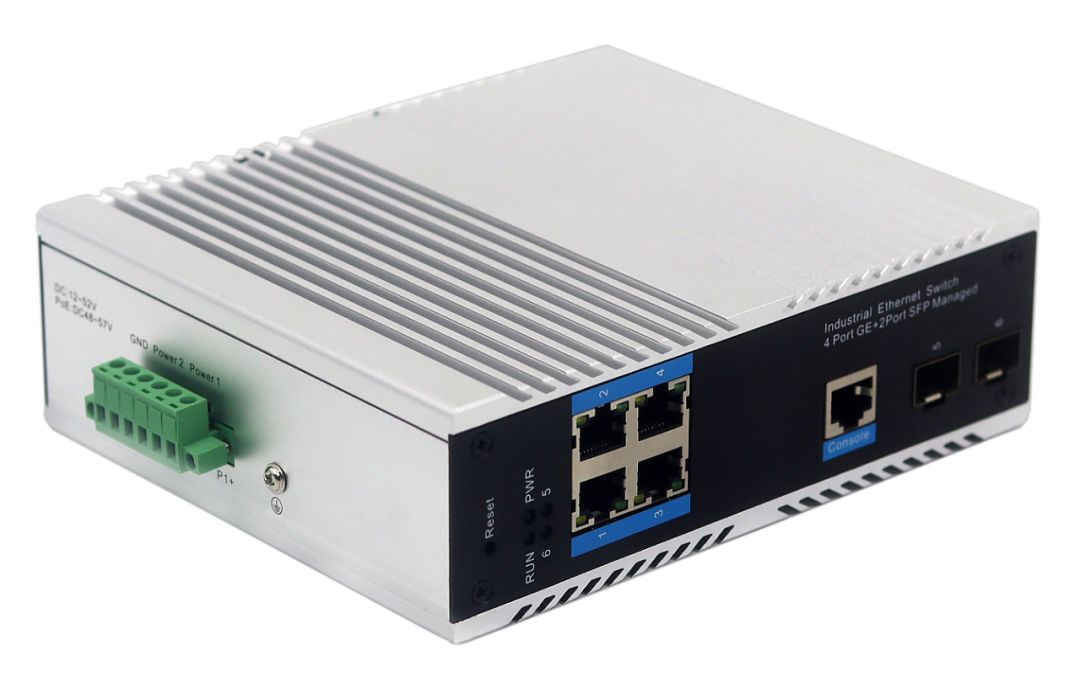 Multiple protection wide voltage DC: 12V-57V wide voltage dual redundant dual power supply design, which can quickly switch to backup power supply and ensure uninterrupted power supply. Reverse protection supports positive and negative reverse connections to prevent equipment damage caused by incorrect connections.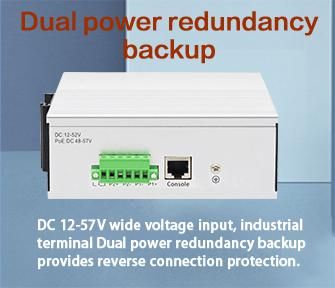 Rail installation makes networking more flexible and convenient, while rail installation provides a simple and convenient installation method. Adopting high-strength steel structure, it is universal, stable, and structurally sturdy. Meet complex scenarios such as industry, factories, and monitoring.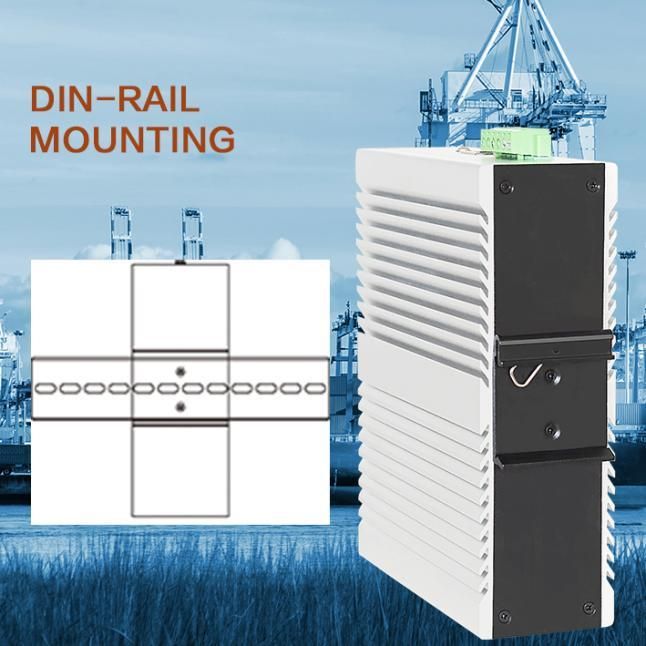 Easily cope with various complex environments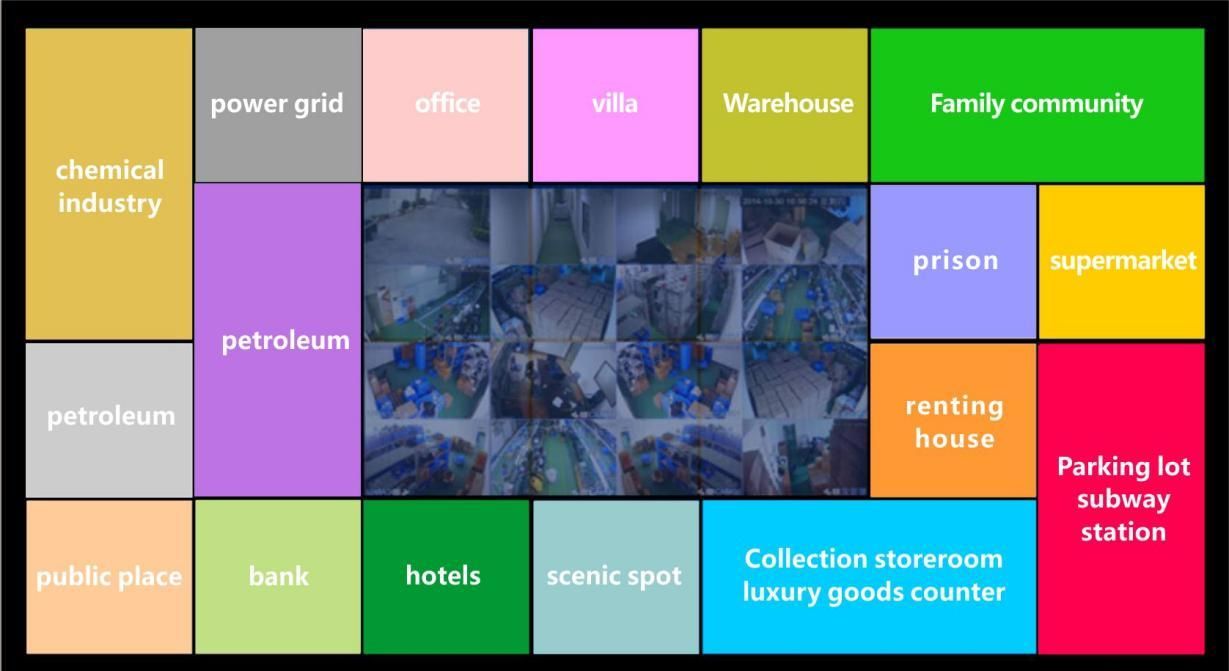 ---
Post time: May-05-2023